Thanks to the skills of the volunteer repairers, 75% of items which come in broken go out fixed. Not bad, considering how hard some manufacturers make it to mend stuff. And as we develop we build the stock of equipment and knowledge. Here's the type of things we do in general – recent specific examples are here
Electrical items
(40 % of items 64% success rate)
E.g. lamps, kettles, food mixers and electrical tools. Sometimes re-wiring, other times replacing a component. So many not built for repair.
All items are PAT tested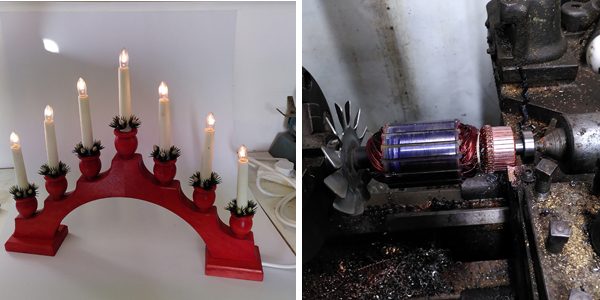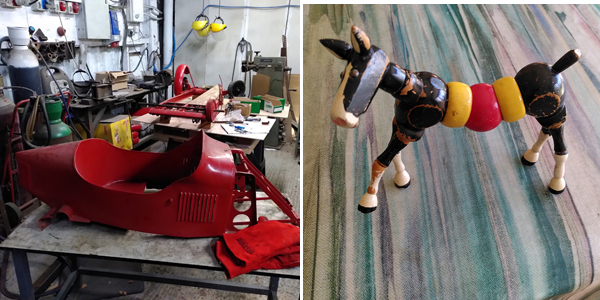 Mechanical items
(30 % of items 95% success rate)
Clocks, toys, shears, all sorts of things. The high success rate comes from the fact that they have to be really broken to be not repairable.
Electronic items
(20 % of items 64% success rate)
Often audio equipment and TVs but also the control boards for household equipment like sewing machines and kitchen equipment.
Built-in obsolescence and/or cheapness of new replacements is a real problem.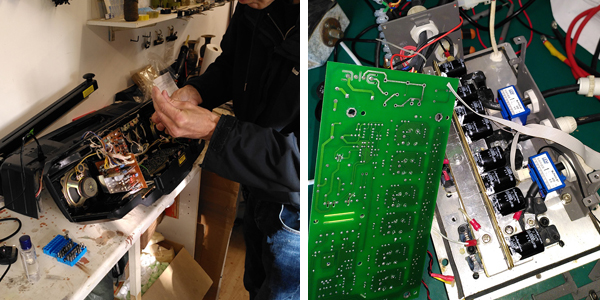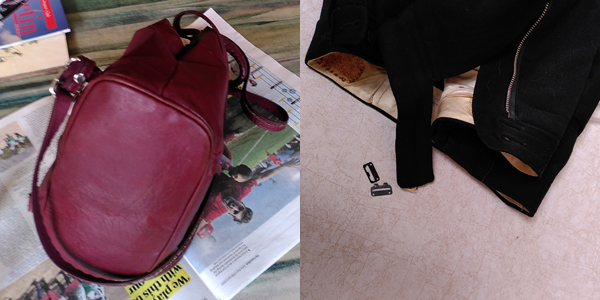 Clothing & Fabrics
(6 % of items 83% success rate)
We have a variety of sewing machines from light to heavy (plus hand stitchers) and the skills to match. This is an area where we must not take work from local businesses so please confirm that no-one is interested before bringing the item to us.
Ceramics and Glass
(4 % of items 100% success rate)
Occasionally rushing in where locals fear to tread, but usually successful!